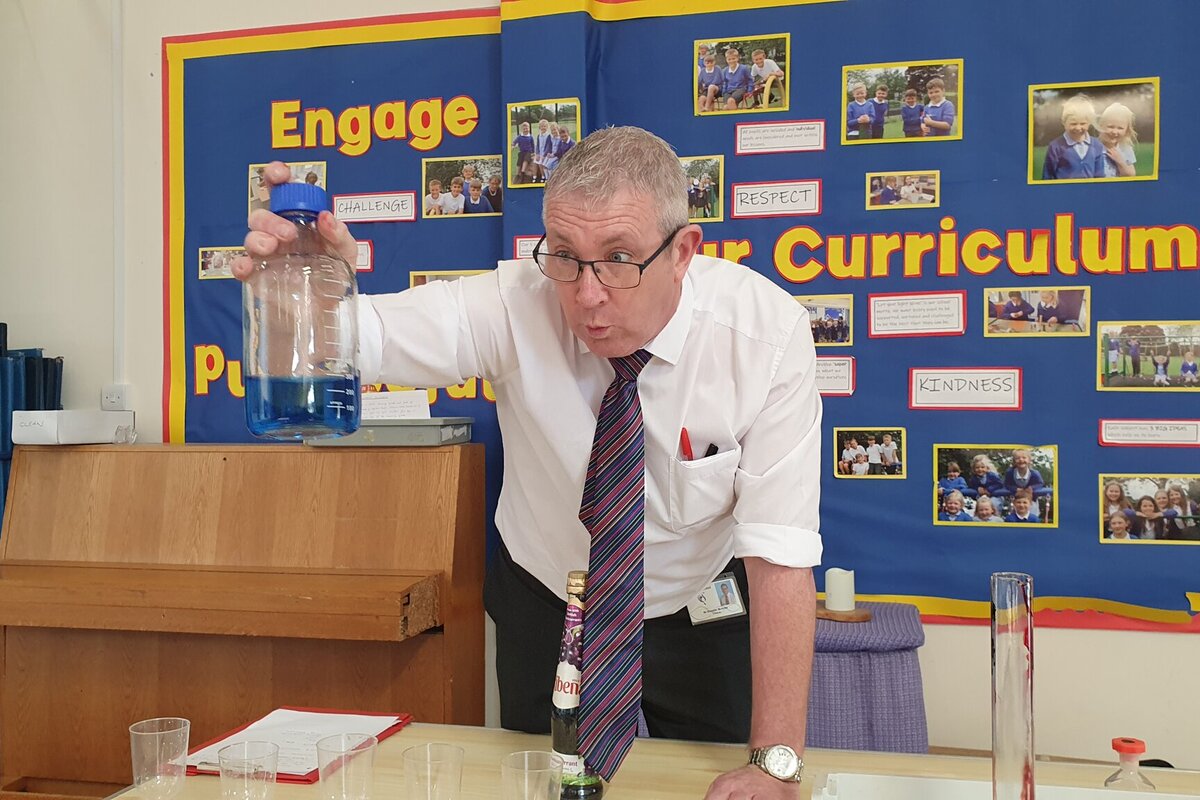 As a school, we took part in British Science Week earlier this term. We kick started the week with a visit from Mr McArdle, Science Teacher from Caldew School. He showed us some exciting science experiments, which really hooked the children's interest.
The theme for this year's Science Week was 'Growth' and the whole school worked together to answer the question - Is it true that the older you are, the bigger your hands are? Children from Reception to Year 6 demonstrated some excellent Science Enquiry skills during the investigation.
Children showed our Science Big Ideas of Curiosity, Investigation and Explanation through lots of different activities through the week and there was a real buzz around school.
We also spoke to the children about stereotypes in Science and how anyone can be a scientist! Classes learned about different roles within Science and STEM careers. Thank you to all the parents and families who replied to our STEM questionnaire, you are all proudly displayed on the wall in the hall. Lots of children were really inspired and hope to study science beyond school.

Previous