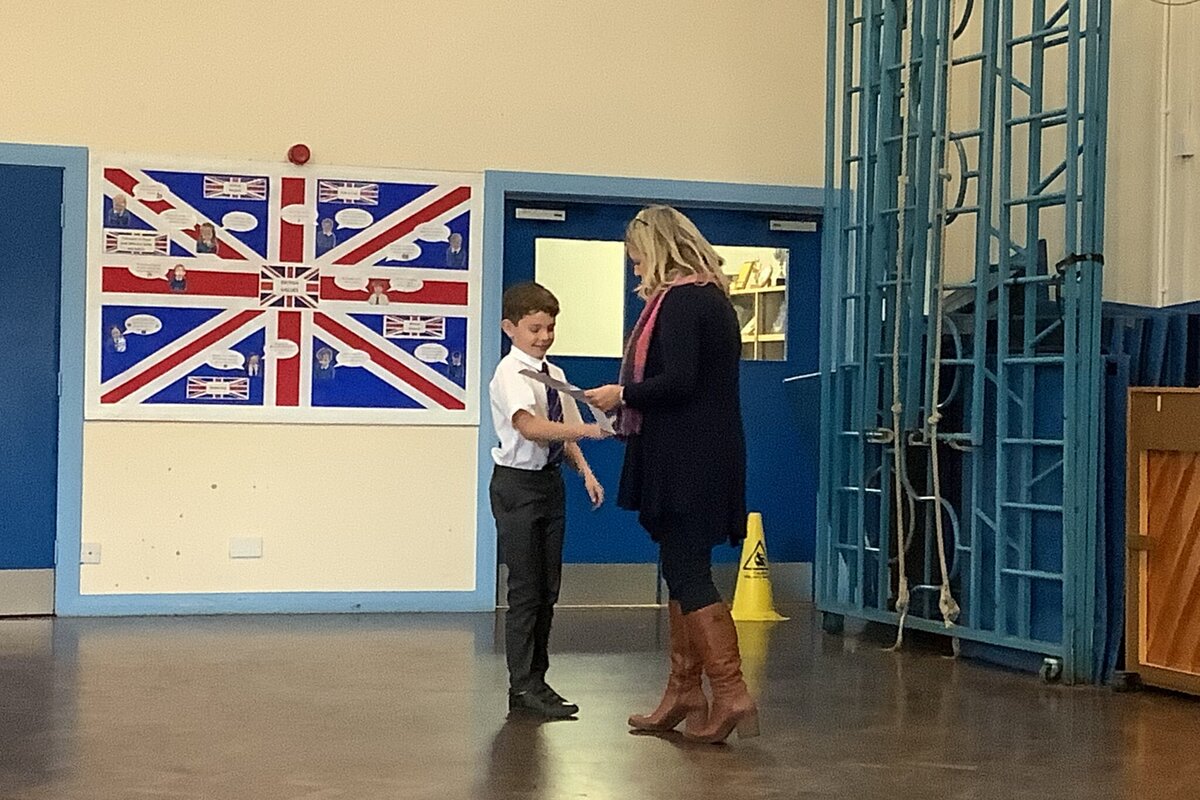 Last year, our Year 3 class took part in the 2022 Spirited Arts Competition as part of the wider learning for Religion and Worldviews. The children were asked to create an artistic representation of their own thoughts on the theme of 'Searching for God' and then write a short piece explaining their picture.
This was a national competition with over 3,000 UK and international entries!
Congratulations to Oliver for being selected as one of the winners.

Previous